The Avintia Esponsorama Moto3 riders finished a hard-fought race at Circuit de Barcelona-Catalunya.
Niccolò Antonelli crossed the finish line in 8th position, just 4 tenths of a second behind Sergio García Dols who won the race. The Italian was constantly in the fight with the front group, but two crashes on the last lap did not allow him to reach the last corner with a chance of victory.
Elia Bartolini, in his second race in the World Championship, achieved a sensational 13th position. Thanks to a great comeback and a great management, he was able to score his first World Championship points after starting from the back of the grid.
In two weeks, the Sachsenring circuit will host the 8th round of the calendar, the Liqui Moly Motorrad Grand Prix Deutschland.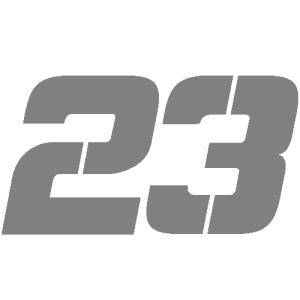 "It was a difficult race because it was hard to concentrate to go fast. I'm not very happy with the position, and I struggled to find good grip, so I have to work on that and try to fix it for the next race."
ELIA BARTOLINI – P13
"The race went very well. The start was very good but unfortunately I had to deal with a long lap penalty, which caused me to lose a lot of time compared to the other riders. Despite this, I was able to get back and overtake them. In the end I had a great pace. The race was very close and I was able to finish in 13th position. Thanks to Avintia Esponsorama and to VR46 Academy for this opportunity."
Copyright free pictures for written and website media. For any other use, please contact Reale Avintia Racing.