The tenth race of the MotoGP world championship held in Brno (Czech Republic) left the Reale Avintia Racing Team riders eager for more as they did not made it into points positions as they did in the previous event held in Germany.
The weather conditions changed just at the end of the Moto2 race when a summer storm appeared and soaked the Brno circuit, especially at the beginning and end of the Czech track. When the MotoGP riders went out on the grid they realised that the circuit was in mixed conditions and they wouldn't be able to ride either with dry or wet tires.
Given this situation, race direction decided to delay the start of the test for safety reasons for more than 30 minutes in order to wait for the track to dry.
Karel Abraham started from the 20th position in his home Grand Prix, after a difficult race he finished 19th. On the other hand, Tito Rabat ride from the 22nd grid position to the 16th in the race finishing close to the points.
The next MotoGP world championship race will be held at the Austrian Red Bull Ring circuit from August 9th to 11th.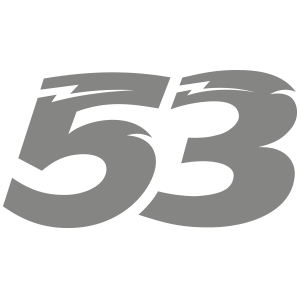 "It has been a difficult weekend, it is a shame because it is a circuit that we are good at. The bad conditions did not helped me but we have been able to fight until the end. I've finished close to the points' positions, which is positive. I am happy with the team and the situation, tomorrow we stay to do a test to continue improving. "
"I am not happy because it was the race in which I had to be, at least, riding with my teammate. During the first part of the race he was a little faster and we were not far between us, but something happened, I felt something was different on the bike and I slowed down. I tried to adapt, but I think the problem was bigger and now we have to try to find out what it is. Then I had problems with the rear wheel, it was sliding too much and I had no traction."
Copyright free pictures for written and website media. For any other use, please contact Reale Avintia Racing.