The Spanish Grand Prix in Jerez leaves the Reale Avintia riders with a taste of success. Despite Tito Rabat managing to secure a point after finishing in the 15th position, his partner Karel Abraham crossed the finish line just behind him.
The Spanish Grand Prix started for the riders with the clear objective of getting the best set-up of their Ducatis. Despite the tireless effort of the Spanish, Tito Rabat and the Czech, Karel Abraham, both riders started on the 20th and 21st position of the starting grid on Sunday.
After a difficult situation in which the two riders were riding together, Tito managed to jump to the 15th position while Abraham stayed on the 16th position. A very similar race for the team to the GP of the Americas, in which Abraham made several mistakes that resolved in him staying behind his teammate Rabat.
This race has been, undoubtedly, one in which they have gained a deeper understanding of their motorbikes and made them make progress in their set-ups and breaking, and the riders will definitely put these into practice in the next Grand Prix, in Le Mans.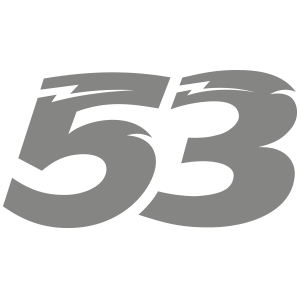 "Well, after a complicated weekend we understood a lot of things, we improved the grip. Now the goal is to make the bike a bit more agile during the race so that we can reach a final race with more strength, pillar a slightly higher pace with less effort. But well, I have been very important to this point, at least one point is going well. Looking forward to the test tomorrow, we will work on the bike, continue working on braking and level up "
"I am very angry. There are already two races in a row in the same position, 16th. It is a shame.I made a mistake on the start and I had to start with the second gear so that was really bad. And it's imposible to pull back to first gear so I had to do the second gear. In any case, the first lap was good, the first part of the race was good, so Tito overtook me, it was still good, but unfortunately I started losing the lead and made two mistakes in turn 6. Then Tito opened a lot distance When I made a mistake and then squeezed, but I kept the same part of Tito, but I could not cut it, it was very hard"
Copyright free pictures for written and website media. For any other use, please contact Reale Avintia Racing.